Featured Article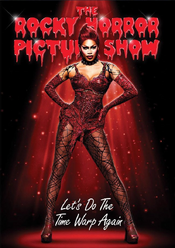 "The Rocky Horror Picture Show: Let's Do The Time Warp Again" is a television movie, a reimagining of the original movie, now directed by Kenny Ortega using the original script by Richard O'Brien and Jim Sharman in 1975. This version star Laverne Cox, Victoria Justice, and Ryan McCartan and aired on October 20, 2016 on Fox.
The plans for a remake started back in 2002 with a possible date on 2003 for the 30th anniversary of the original 1973 musical. This remake had former Broadway producer Gail Berman but the production failed. MTV planned a remake for 2008 also with Berman as producer, but this production failed too.
(more...)
Featured Character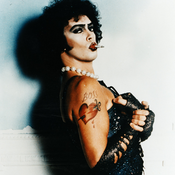 Frank-N-Furter is a character from the musical productions of The Rocky Horror Show since 1973, from the 1975 movie, from the 2015 tribute production celebrating 40 years, from the 2016 reimagining movie, and from the never made sequels Rocky Horror Shows His Heels and Rocky Horror: The Second Coming. He was portrayed by Tim Curry in the 1973 Original London Production, in the 1974 Roxy Production, in the 1975 Broadway Production, and in the 1975 film adaptation. (more...)
Poll
What's your favorite female character from Rocky Horror?